Apart from being inspired, determined and full of grit Women Step Forward was born from a knowing that all the leadership events and learnings in my life were leading up to now.  My years building talents, skills, experience, wisdom and lessons learned were pointing me in the direction of enabling the next generation of women leaders to reach their full potential.
It was also born through the generosity of time and mind that these women gave to me back in October and November of 2017.  In the excitement of the moment we omitted to take a photo of our first focus group but there were three in total with 27 talented and incredibly diverse wahine millennials who shared their stories, desires, challenges and what they need in order to participate fully in our women in leadership pipeline.

Equally important to note is the generosity of Sarah Bills, the Regional Manager at Wellington Absolute IT who allowed me the use of their board room and kitchen facilities to hold my focus groups at no cost, simply to help our women in leadership cause. This act of generosity was a major assist for me as a start up company – imagine if we all helped lift each other up like this. It really sets the tone for what Women Step Forward is about.
Then came my vision board and brief for my fabulous brand and web designers Tangerine Design.  It expresses the promise of women millennials and the hope that this generation offers for addressing our fractured women in leadership pipeline, and for responding to organisations inclusive leadership and diversity agendas. It reflects the need for women and men to work together to enable the success of this generation. It is knowing that equipping women millennials with the knowledge, expertise and experiences to prepare them to be future leaders must be a critical organisational strategy.
Women Step Forward is transformational and shifts the traditional way of developing leaders. Women-only generation specific development is an incredibly impactful approach for rising up our next generation of leaders. Women Step Forward offers a holistic approach to learning that will support the development of critical relationships, provide for deeper insight into a women's identity and strengths, and transformational learning.
Organisations need to know that investment in leadership learning and development, access to new challenges or career progression, and inspiring women millennial with purpose is key to keeping these women engaged and retained.  What a superb call to action!
To complete this amazing journey a huge personal highlight was a fabulous event held on 27 February 2019 with fabulously talented wahine millennial to celebrate the launch of Women Step Forward.  A shout out to Kirsten Walsh the photographer who captured the moment so perfectly.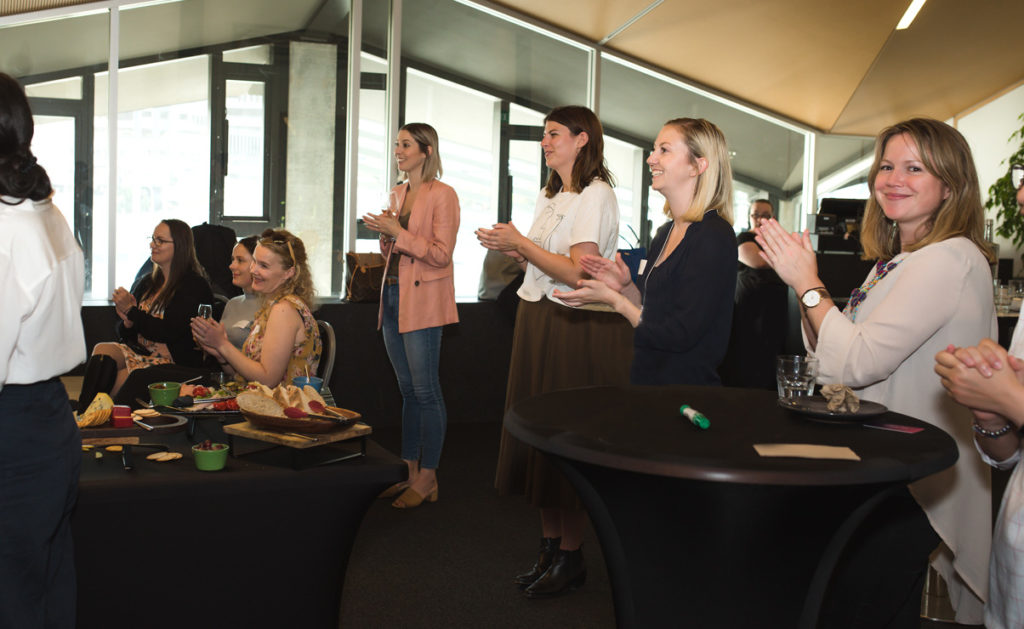 I am so excited to realise our ambition to radically accelerate the leadership capacity of women and create a robust women in leadership pipeline.
And now the work begins. I hope you are all ready for the ride.
Women Step Forward shining – the spotlight on our next generation of women leaders.
Ngā mihi nui
Mel Boyle
Mā te huruhuru ka rere te manu (with feathers a bird can fly)